Our portfolio of successful properties is always expanding across premium tourist destinations around the world. We are currently involved in projects in New Zealand and Bali, Indonesia and look forward to helping these properties grow and succeed.
Our team is dedicated to developing resort and hotel experiences with a focus on producing positive outcomes for all properties and stakeholders. We are always looking for the next opportunity and understand Resorts and Hotels from finding the right location through to managing and operating these properties.
If you would like to work with us, or would like more information on some of the great investment opportunities currently available, please contact us.
Read more about our current projects below.
Current New Zealand Developments
Ramada Victoria Hotel & Suites
Victoria Street West, Auckland, New Zealand
OPENING SOON!
We are proud to be involved in yet another Ramada property in Auckland, New Zealand's largest and fastest growing city. This $70 million hotel is currently under construction and due to be completed early 2019.
This Auckland property is superbly located in the heart of Auckland City and within walking distance to some of Auckland's top tourist attractions - Auckland's Sky Tower, Viaduct Basin, Aotea Square, and many popular shops, restaurants & cafes. 
Comprised of 47 well-appointed serviced apartment suites, it is well positioned to meet the growing demand of the Auckland tourism sector. 
This property is branded and franchised by the Wyndham Hotel Group, the world's largest hotel group, under the Ramada brand.
Contact us for more information.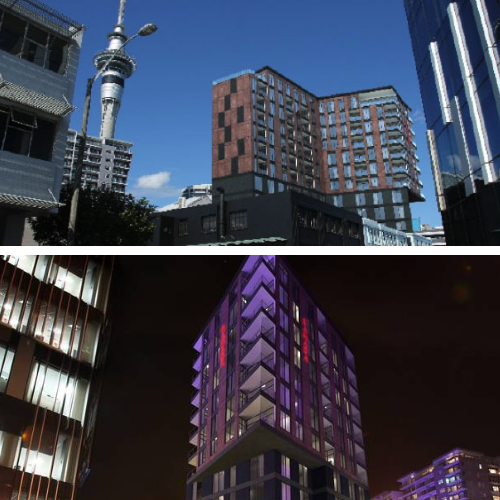 Ramada Manukau Pacific Centre
Manukau, Auckland, New Zealand
OPENING SOON
Ramada Manukau is being constructed in the highly sought after location at the Vodafone Events Centre and the Vector Wero Water Park and is due for completion by November 2019.
The Manukau property is near the Vodafone Events Centre and within walking distance of Manukau's growing central business district, Westfield Manukau and Vector Wero Whitewater Park. It is 11km from Auckland Airport through which 19 million passengers pass through every year.
Comprised of 85 Serviced Apartments, this property will enhance the current acute shortage in the visitor accomodation.
This property is branded and franchised by the Wyndham Hotel Group, the world's largest hotel group, under the Ramada brand.
Contact us for more information.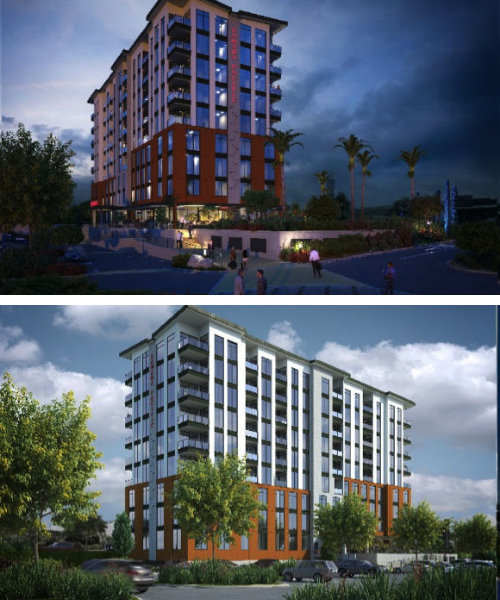 Current International Developments
Nusa Penida, Bali, Indonesia


A one-bedroom "Gladak" styled Villa at this barefoot luxury resort on a beautiful and unspoiled tropical island hideaway.  The large spacious bedroom and luxuriously appointed bathroom, combine to create one well-apportioned suite. The bedroom includes swimming pool, decks, courtyard and landscaping and overlooks an expansive swimming pool and terrace.
Combining contemporary features with traditional style, each villa encloses a private universe. Enchanting interiors add a sense of warmth and contentment throughout.
Blending into the natural environment, Nusa Penida Beach Resort offers the ultimate in relaxation for those in search of peace and solitude from the outside world. With an abundance of activities from horse-riding, bicycle tours and snorkelling trips to treks to the island's peak, there is plenty to offer on this magnificent island. A visit to the island is not complete without a journey to an ancient Balinese temple hidden inside a cave, Pura Goa Giri Putri.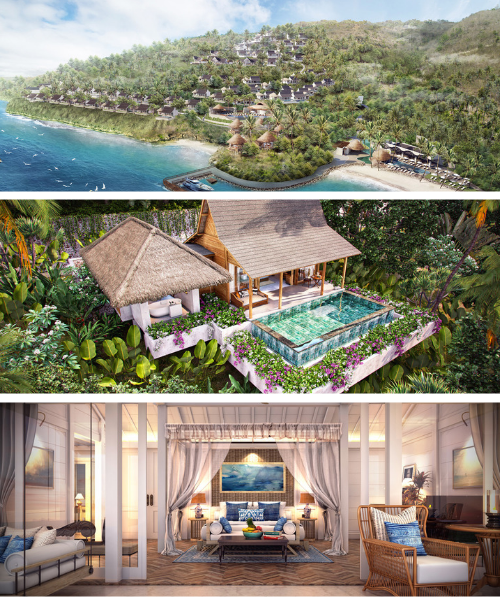 Umalas, Bali, Indonesia
A fully managed, dual-key, two-bedroom colonial style apartment on the beautiful and serene tropical island of Bali.  Known as the Island of the Gods, Bali is an enchanting destination and one of the world's most popular island destinations. From its abundance of white sandy beaches to the famous terraced rice fields, Bali is well known for offering a truly unique experience.
Combining British colonial features and traditional Balinese style, these two-bedroom apartments provide modern convenience while blending harmoniously with local roots. Designed with a lock off bedroom that includes a small kitchenette and a spacious ensuite bedroom, the apartments provide an open living-dining-kitchen area to embrace the natural light. Light cream colour granite floor tiles give the apartment a natural feel, and combined with the colonial furnishings creates a sense of luxurious contentment and practicality.
Set in a thoughtfully arranged floor plan, each apartment offers modern comfort with privacy. Large spacious living areas, with well-appointed bedrooms and bathrooms combine to create elegant and cozy apartments. A shared car park, swimming pool and tropical outdoor seating areas give the complex everything you are looking for.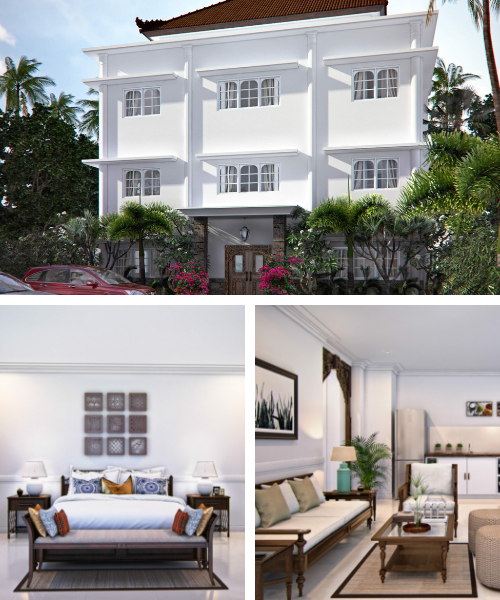 We are proud to be a division of the Ultimate Global Group who are equipped with a management team that brings a wealth of experience across a range of industries including Property Development, Housing, Real Estate, Tourism, Digital Marketing and Hospitality.
Based in New Zealand, the Group operates across the Asia-Pacific region and is currently expanding into new markets including South America. The Group continues to devote itself to expand into areas that complement its interests, with a keen focus on delivering the 'Ultimate Experience' to every customer.
Keep Connected with the Ultimate Global Group