Bali, Sabah, India and Beyond
Our portfolio of successful properties is always expanding across premium tourist destinations around the world. We are proud to have hospitality properties in Bali - Indonesia, Sabah - Malaysia and Goa - India and we are currently in discussions with stakeholders regarding projects in other Asia-Pacific regions. 
Our strategic growth plan includes pursuing acquisitions of existing properties, new developments and third-party management contracts through mutually successful partnerships. If you would like to work with us, or would like more information on some of the great investment opportunities currently available, please contact us.
Read more about our international portfolio below.
View Our International Porfolio
Our team is dedicated to developing resort and hotel properties with a focus on producing successful outcomes for all properties and stakeholders.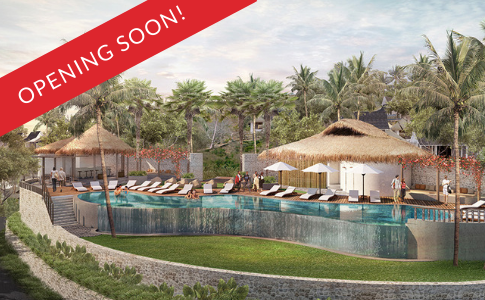 Nusa Penida Beach Resort
Nusa Penida, Bali, Indonesia
Restore your spiritual well-being at this barefoot luxury resort with spacious, ocean view "Gladak" style villas.
Blending into the natural environment and surrounded by a dramatic landscape, Nusa Penida Beach Resort offers the ultimate in relaxation for those in search of peace and solitude from the outside world. Nusa Penida is a place for both relaxation and adventure.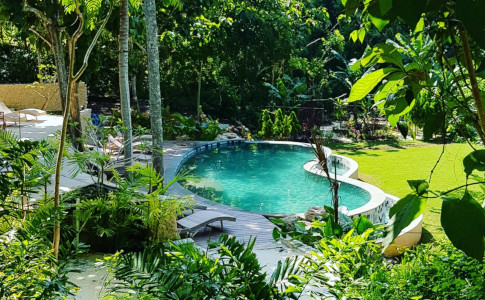 The Mesare Resort
Nusa Penida, Bali, Indonesia
With only 14 cottages, this is a quaint resort focused on your wellness and designed for total serenity on the stunning island of Nusa Penida.
Nusa Penida is the largest and most exotic of the three Nusa islands that are located southeast of Bali. Easily accessible by boat from Mainland Bali and blessed with a collection of Hindu temples and breathtaking scenery, this resort has something for everyone.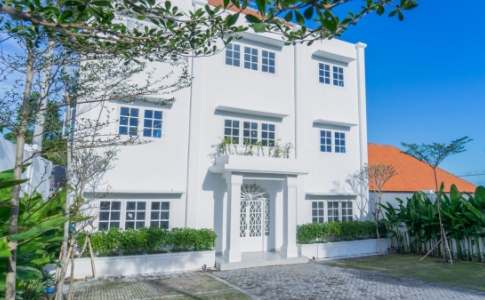 Umalas Suites
Umalas, Bali, Indonesia
Fully managed, dual-key, two-bedroom colonial style apartment complex conveniently located on the beautiful island of Bali.
Each apartment offers large spacious living areas, with well-appointed bedrooms and bathrooms combine to create elegant & cosy apartments. A shared car park, swimming pool and tropical outdoor seating areas give the complex everything you are looking for.
We are proud to be a division of the Ultimate Global Group who are equipped with a management team that brings a wealth of experience across a range of industries including Property Development, Housing, Real Estate, Tourism, Digital Marketing and Hospitality.
Based in New Zealand, the Group operates across the Asia-Pacific region and is currently expanding into new markets including South America. The Group continues to devote itself to expand into areas that complement its interests, with a keen focus on delivering the 'Ultimate Experience' to every customer.
Keep Connected with the Ultimate Global Group