Proven and Successful History
Led by a management team who bring a wealth of expertise, it is easy to see why Ultimate Resorts & Hospitality is the success it is today. Levin Da Costa, director and founder, has owned, managed and operated several resorts and hotels in New Zealand and Asia starting in the early 90's with the "Baywatch Resort" in Goa - India.
This early success in Goa set the scene for the future of Ultimate Resorts and Hospitality which now has a range of resort and hotel properties in New Zealand and across Asia, including some of the most recognised hotel brands in the world. 
We are proud of our history and our continued success.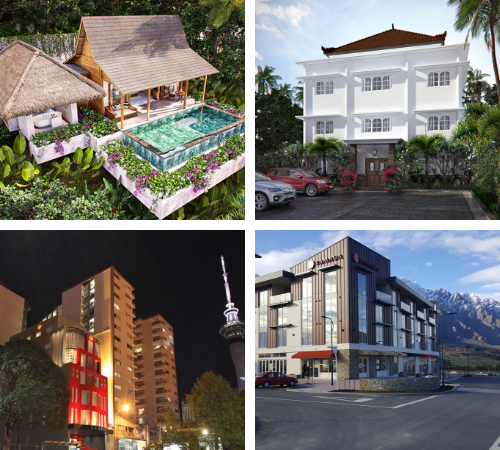 Success in Today's Competitive Environment
We have a proven track record of conceptualising and implementing a successful plan, finding the right locations, developing a range of properties and managing them successfully. It is this broad range of skills and expertise that allows us to be successful in today's competitive environment.
This experience gives us the ability to identify successful opportunities, expand in the right locations, form strong partnerships and deliver successful outcomes to customers and investors alike.
Our strategic growth plan includes pursuing acquisitions of existing properties, new developments and third-party management contracts through mutually successful partnerships.
Proven Track Record
With extensive knowledge and a proven track record, we continue to succeed in today's competitive environment
Global Success
We have successful properties across premium tourist destinations in New Zealand & Asia
Strong Partnerships
We pride ourselves on the ability to form strong partnerships with leading international hotel brands
Continuous Growth
Our portfolio of successful properties is always expanding across premium tourist destinations around the world
We are proud to be a division of the Ultimate Global Group who are equipped with a management team that brings a wealth of experience across a range of industries including Property Development, Housing, Real Estate, Tourism, Digital Marketing and Hospitality.
Based in New Zealand, the Group operates across the Asia-Pacific region and is currently expanding into new markets including South America. The Group continues to devote itself to expand into areas that complement its interests, with a keen focus on delivering the 'Ultimate Experience' to every customer.
Keep Connected with the Ultimate Global Group